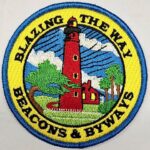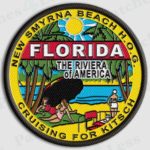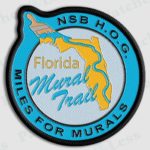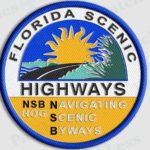 NSB HOG's patch program gives chapter members the opportunity to earn special patches for completing specified riding goals for each patch.
To earn a patch:
1.     Must be a member of NSB HOG.
2.     Must fulfill ride requirements by providing specified photos including your motorcycle and the required attraction*.
3.     There is no time limit; you are eligible to earn each patch as long as you remain a chapter member.
4.     Photos do not have to be perfect, but they may be used in the chapter newsletter or website, so be as creative as you'd like. 
5.     Post your photos to the NSB HOG Facebook page or email them to [email protected]. Be sure to note the location of each photo. Click on the printable lists for each patch below, print out the lists and keep track of your patch progress on the appropriate list. Once you have completed the requirements for a patch, submit your completed list to the chapter's patch program administrator, and once verified, you will be awarded your patch!
*IMPORTANT NOTE:  Although patch guidelines ask for your motorcycle in photos, it is NOT an absolute requirement, as sometimes it is not safe or practical to position your motorcycle at the scene. In that case, a "selfie" at the location (or nearby) is also acceptable. Also, if you are riding with other members, it's OK to submit a group photo from the required attraction, and all the members in the photo will be credited for that patch.
Please remember that SAFETY is always our top priority, and never stop or park anywhere you feel unsafe or where it is not permitted.
Florida "Navigating Scenic Byways" patch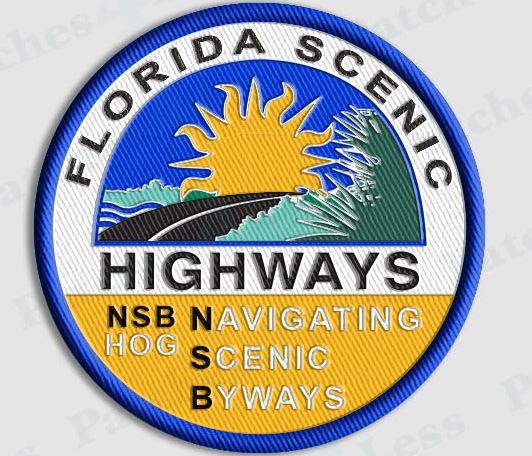 Florida has 26 state-designated Scenic Highways – for this patch, you must ride a motorcycle to 15 (out of the 26) of the designated scenic highways/byways in the state. You DO NOT have to ride each entire scenic byway (although it is encouraged!), but you must photograph the motorcycle with a sign that identifies each byway (see example below). Note that not all the "Florida Scenic Byway" road signs include the byway's name, which you will need for your photo, but generally the signs at the beginning, end, and near major intersections of the byway include the name.
Example: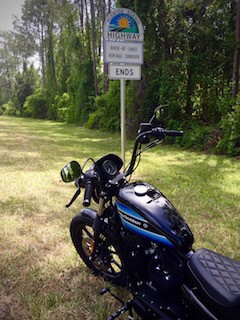 For this patch, you must photograph your bike with 40 different murals (generally, public art on buildings) — no more than 2 photos per city. Florida has an official "Mural Trail" in which 31 cities currently participate, so the list of Mural Trail cities is an excellent starting point, but sometimes murals can be found in unexpected locations, and you're not limited to the official "Mural Trail" cities. Just get photos of your bike with 40 different murals — no more than 2 murals per city.
Example: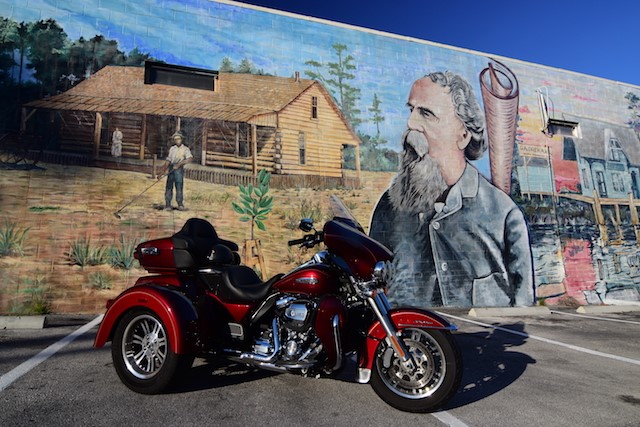 Florida "Miles for Murals" Patch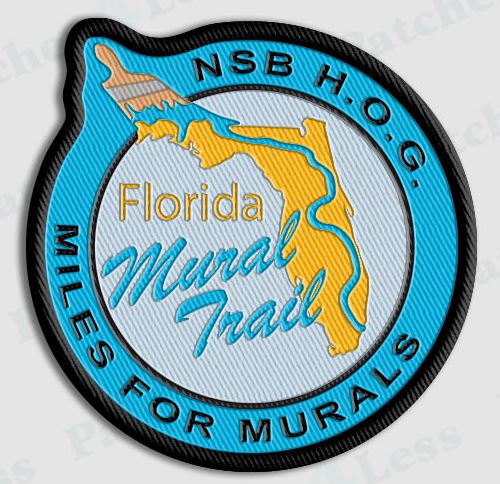 REQUIRES 40 PHOTOS — NO MORE THAN 2 MURALS FROM EACH CITY
Florida "Cruising for Kitsch" Patch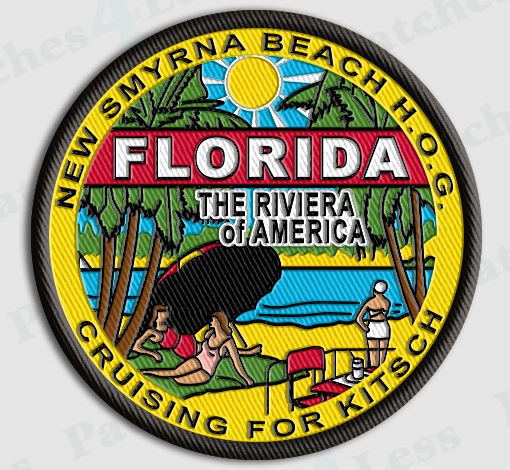 "Kitsch" is defined as "so tacky or lame that it has a certain ironic appeal." And of course, as a longtime tourist destination, Florida is loaded with all sorts of roadside kitsch, whether it be giant fiberglass lobsters, buildings shaped like ice cream cones, oranges, or UFOs, as well as kitschy, pre-Disney tourist attractions (like Gatorland, Weeki Wachee, or the Fountain of Youth). To earn this patch, your mission is to ride to and photograph your motorcycle in front of 25 examples of Florida classic pre-Disney (pre-1971) tourist attractions and/or classic roadside kitsch, in any combination. (a great source for these can be found at https://www.roadsideamerica.com — just enter "Florida" in the search field and you'll find a wealth of ideas and information).
Examples: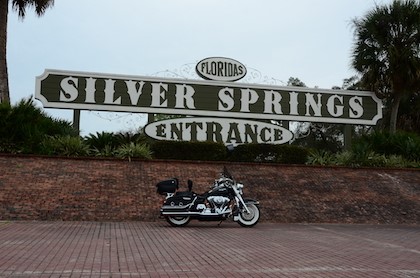 Pre-Disney tourist attraction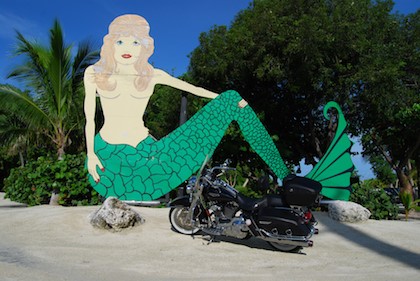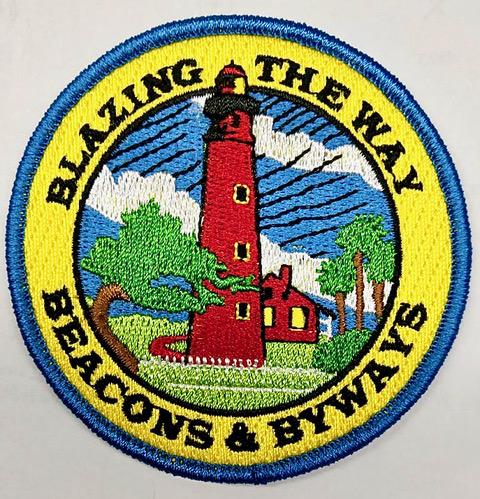 This is a new one, so check back later for more information…